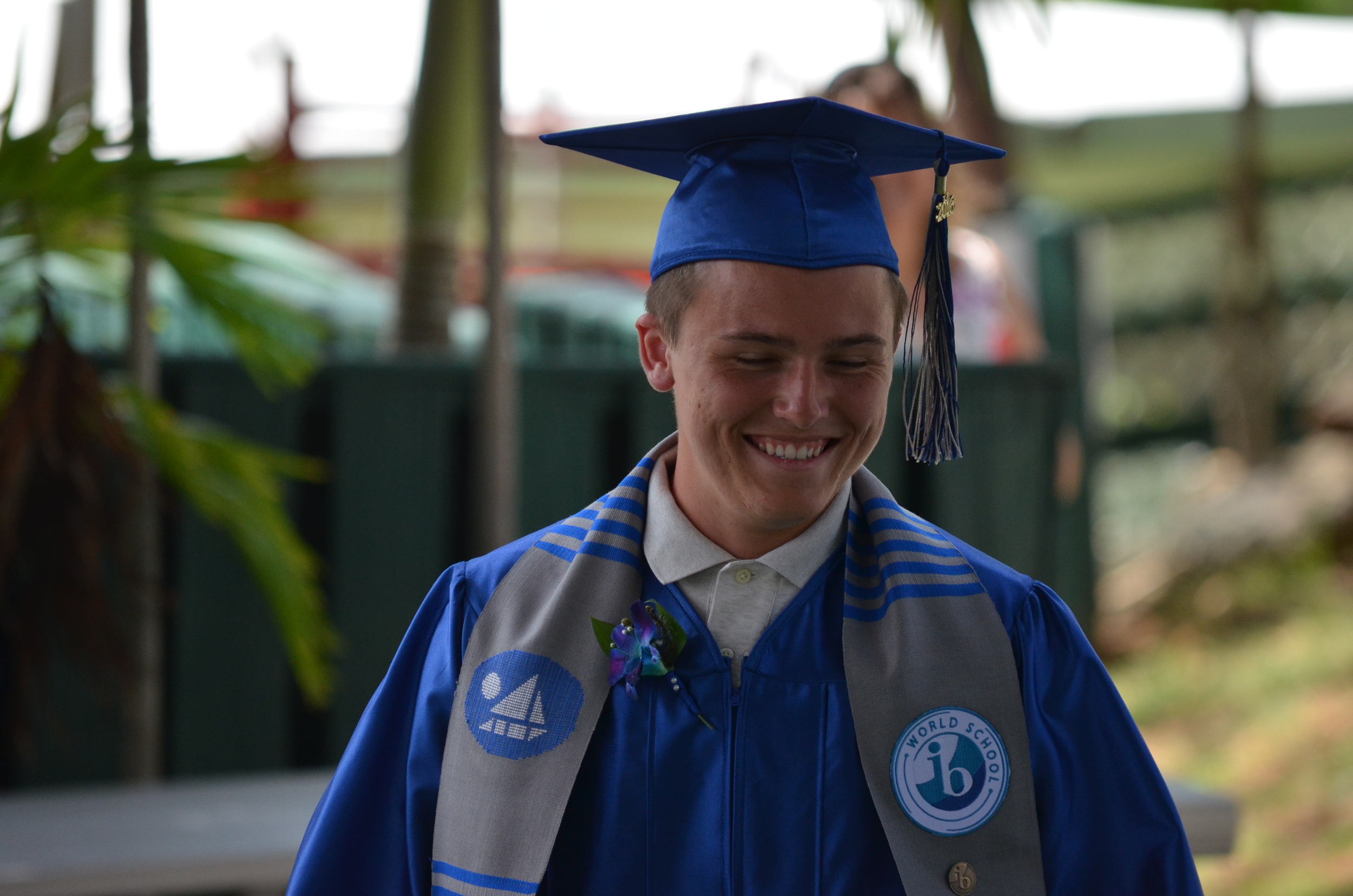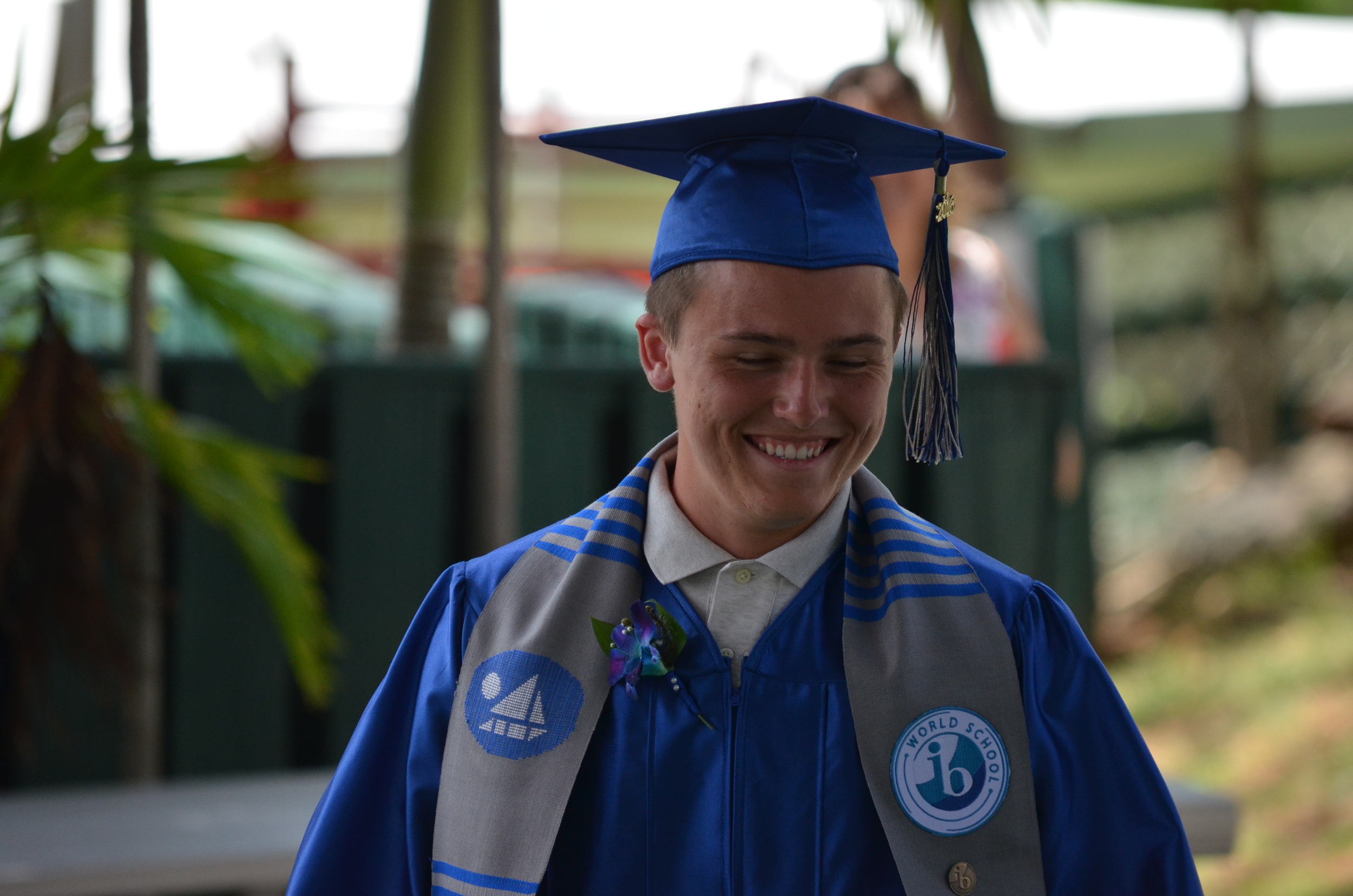 Sunday, May 22, was a glorious day at VI Montessori School and Peter Gruber International Academy. Seventeen bright and beautiful graduates of the PGIA took their final walk as high school students. These 17 promising young people are ready, nervous, anxious, excited, scared - you name it - to start the next chapter of their lives.
All 17 students will be attending university in the fall. They were accepted to over 50 universities and received scholarships of over $4 million.
Marcus Norkaitis leads the class as Valedictorian. Naren Advani is Salutatorian. Nicholas Figueroa was chosen by his class as the class speaker. Jessie Wyatt was awarded the Masjid Nur Organization's International-Mindedness Scholarship. Mrs. Elger had the honor of addressing the students as their choice for teacher speaker - not a dry eye in the house! Mr. David Edward Garcia, a "pent-lingual" teen motivational speaker and comedian was the keynote speaker...and he was a hit!
Imani Sidiropolous-Kearney returned to the PGIA from her first year at Johnson and Wales to graduate with her classmates. Imani attended Johnson and Wales during 2015/2016 to complete her senior year of high school and begin her undergraduate studies.
Our graduates will be attending:
Naren Advani, Elon University (Elon, NC)
Kiyalyn Bump, Dalhousie University (Halifax, Canada)
Shakima Esprit, The University of the Virgin Islands (St. Thomas, USVI)
Ca-Jani Fahie, Indiana Institute of Technology (Fort Wayne, IN)
Nicholas Figueroa, Embry-Riddle Aeronautical University (Daytona Beach, FL)
Abraham Hamed, Valencia College (Orlando, FL)
Christian Kean, American University (Washington DC)
Naomi Laing, University of Central Florida (Orlando, FL)
Germaine LaRonde, King University (Bristol, TN)
Xiara Lima, Lynn University (Boca Raton, FL)
Christopher Murphy, The University of the Virgin Islands (St. Thomas, USVI)
Marcus Norkaitis, Princeton University (Princeton, NJ)
Dakarai Potter, Duquesne University (Pittsburgh, PA)
Khalese Potter, American University (Washington DC)
Isabel Setorie, Drew University (Madison, NJ)
Imani Sidiropolous-Kearney, Johnson and Wales (continuing)
Jesse Wyatt, St. John's University (Queens, NY), or Lincoln Christian University (Lincoln, IL), or Ball State University (Muncie, IN)